Gratitude and Honey Sweetened Cranberry Sauce
Each November, if only for one day, we pause as a nation to share what we are grateful for. This year, I am particularly grateful for my work. It feels like a dream some days that I can support my family doing the healing work that I love. Whether it is on a Feldenkrais table, or class, or teaching a singing lesson, there is a sweetness to my day that leaves me happier and more fulfilled without fail. So as I prepare for the holiday meal with my family, I want to say thank you. And share some deliciousness. A honey sweetened cranberry sauce recipe that came out oh so delicious!
Each year I make two things to share at the Thanksgiving meal: apple pie (my grandmother's recipe), and cranberry sauce. The pie will wait until tomorrow night, but the cranberry sauce is so forgiving you could make it a week or more ahead without a second thought. So I did, and it's great, so I'm going to share it with you.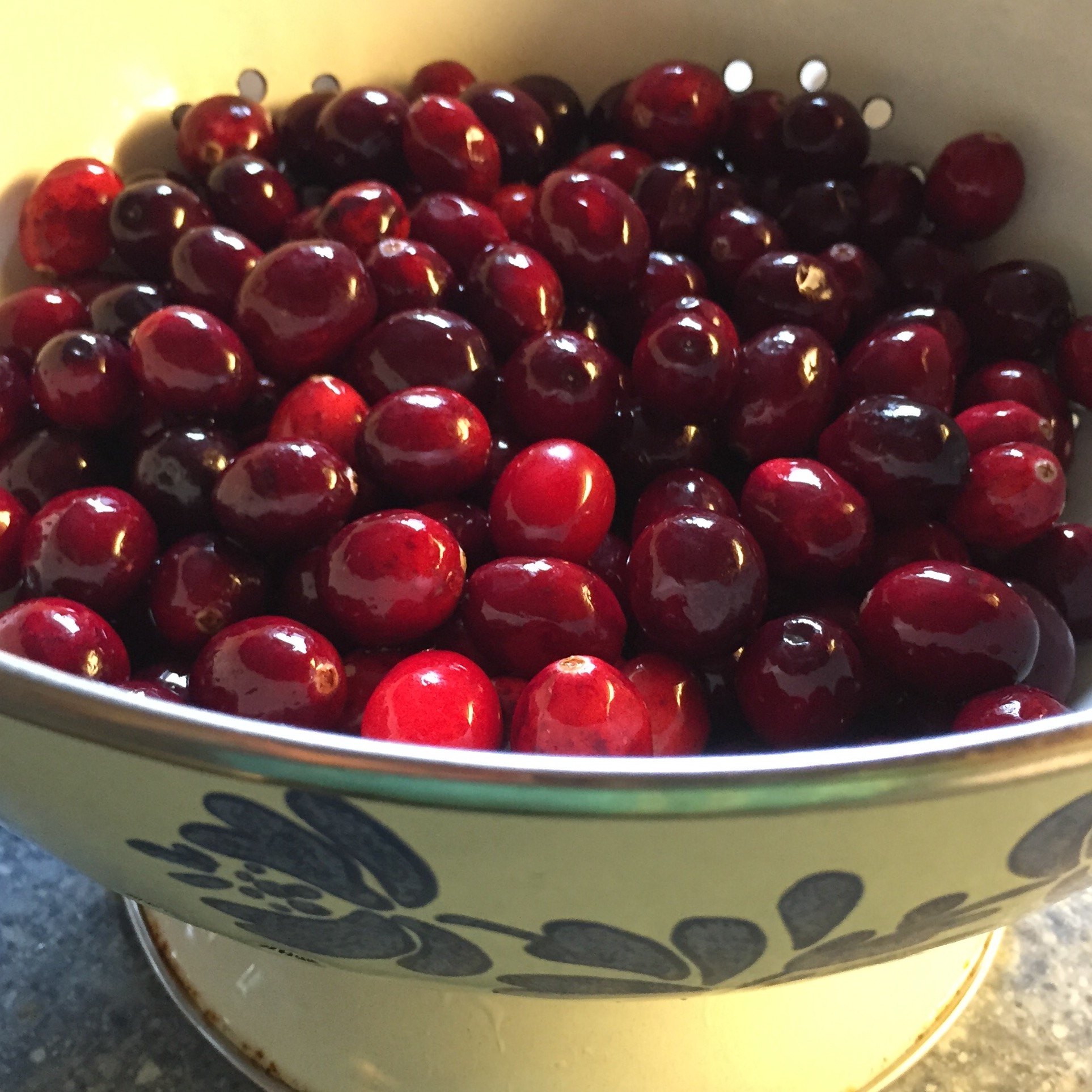 Why honey sweetened? We don't eat refined sugar in our house. It just makes us feel yucky, so we skip it. We used to make an exception at holiday time. (And admittedly, in the name of nostalgia, there are times when I miss it.) But for us, meh. The sick belly and headaches just aren't worth the momentary sugar high. As an added bonus, the honey came from my sister's family apiary, Blossom Hill. It is raw and unrefined and beautiful. I can't get enough.
1/4 c pure 100% cranberry juice
1/4 c apple cider
3/4 c raw honey
1/4 c maple syrup
3 clementines, quartered and sliced
pinch of salt
12oz fresh cranberries, washed and picked thru discarding any wrinkly or soft ones
In a medium, non-reactive sauce pan, combine juices, honey, maple syrup, clementines (rind and all), and a pinch of salt. Bring slowly to a boil over medium high heat, stirring occasionally so the sugars don't burn. Reduce heat to low, and simmer approximately 5 minutes. Add cranberries, and cook, stirring occasionally, about 15 minutes longer. Pour cranberry sauce into a jar, or mold if you wish. Ta Da! Done. Delicious and simple.
I hope you enjoy this cranberry sauce as much as we do! With a grateful heart, I wish you a happy Thanksgiving.